Driving Employee Engagement Through Communication
Free Webinar | February 8, 2023 @ 12 PM ET
If you manage a team (or aim to do so), this webinar is for you. Simon and Marié are connecting the two worlds they know very well - they will show you how you can use specific communication skills effectively to get your team engaged:
How can managers foster employee engagement?
How can you establish trust early on with employees in a remote world?
What are some effective ways to run 1:1 meetings?
How can you communicate for accountability and give employees powerful recognition?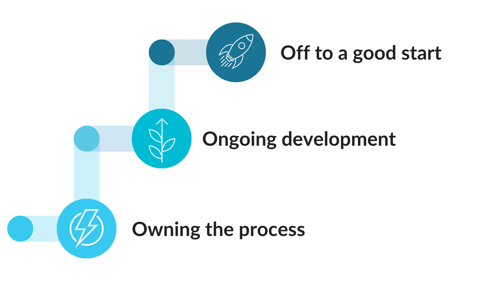 Join us on Wednesday, February 8 @ 12 PM ET!
In different time zones: 9 AM PT / 12 AM ET / 6 PM CET
Your hosts: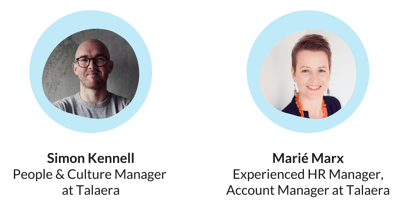 Learn live

Remember to add these events to your calendar and watch them in real time.
Get materials

Receive the slides afterward. Note: the recording will not be distributed.
Invite a friend

Invite friends and colleagues and join hundreds of people everywhere!
Join for free

These events are totally free. You won't need to pay at any point or enter a credit card.
Talaera Business English Training
Professional English and cross-cultural communication training that's instantly applicable to the workplace.