---
What are Talaera's Free Webinars?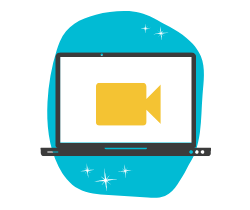 They are 45-minute master classes that we offer periodically to our community. Each webinar is focused on one specific skill related to Professional English Communication. After the session we will also share the slides with you, all free of cost.
Note: This is not an interactive session. For a more personalized and participative experience, check out our private company webinars.
Save Your Spot for our Upcoming Webinars:
Register for all the webinars you are interested in! Click on the images below to get your free invite.
Webinar Contents:
Below you can see the outline of the webinars we've covered so far - and we'll keep adding more! If none of the scheduled ones work for you, fill in the form and we will let you know about the next ones!
BUSINESS EMAILS | How To Write Professional Emails in English

Content email structure

Clear and concise language

Useful phrases

Email etiquette

ADVANCED BUSINESS EMAILS | Write Professional Emails Across Cultures

Advanced best practices for emails

Examples and phrases

Emailing across cultures

EFFECTIVE COMMUNICATION | How To Communicate your Ideas Effectively

Speaking tips and useful phrases

Delivering a clear message

Cultural differences

Adding power to your message

SMALL TALK | Get Through the First 5 Minutes of a Virtual Meeting

How to introduce yourself

Small talk across cultures

Transitioning to the main topic

Language tips

PRONUNCIATION | Improve your Pronunciation in English

How to pronounce the most difficult sounds in English

Homophones and other tricky words

Silent letters

PRESENTATIONS | Ace your Next Presentation in English

Structure your presentation for maximum impact

Engage your audience

Useful vocabulary and expressions for presentations

Use visuals wisely


RESOLVING CONFLICT | How to Deal with Conflict in English

Communication advice on how to resolve conflict

Useful phrases to make your point

Vocabulary and tips to move forward