Improve your business English 1:1 with an expert instructor.

Flexible 1:1 English training, tailored to your needs.

No minimum number of lessons, you can start with one.

Easily schedule lessons with a click in all time zones.

Top-quality business English instructors, selected for you.

Get full access to our platform (online courses, tools, and more).
*1:1 English lessons start at $45.

Complete your onboarding to personalize your training.
We'll find the right instructor for you, based on your needs.
We'll help you book your initial assessment session (45 minutes).
Receive your learning plan and teacher feedback within 24 hours.
Continue learning by scheduling your next 1:1 English lessons (60 minutes).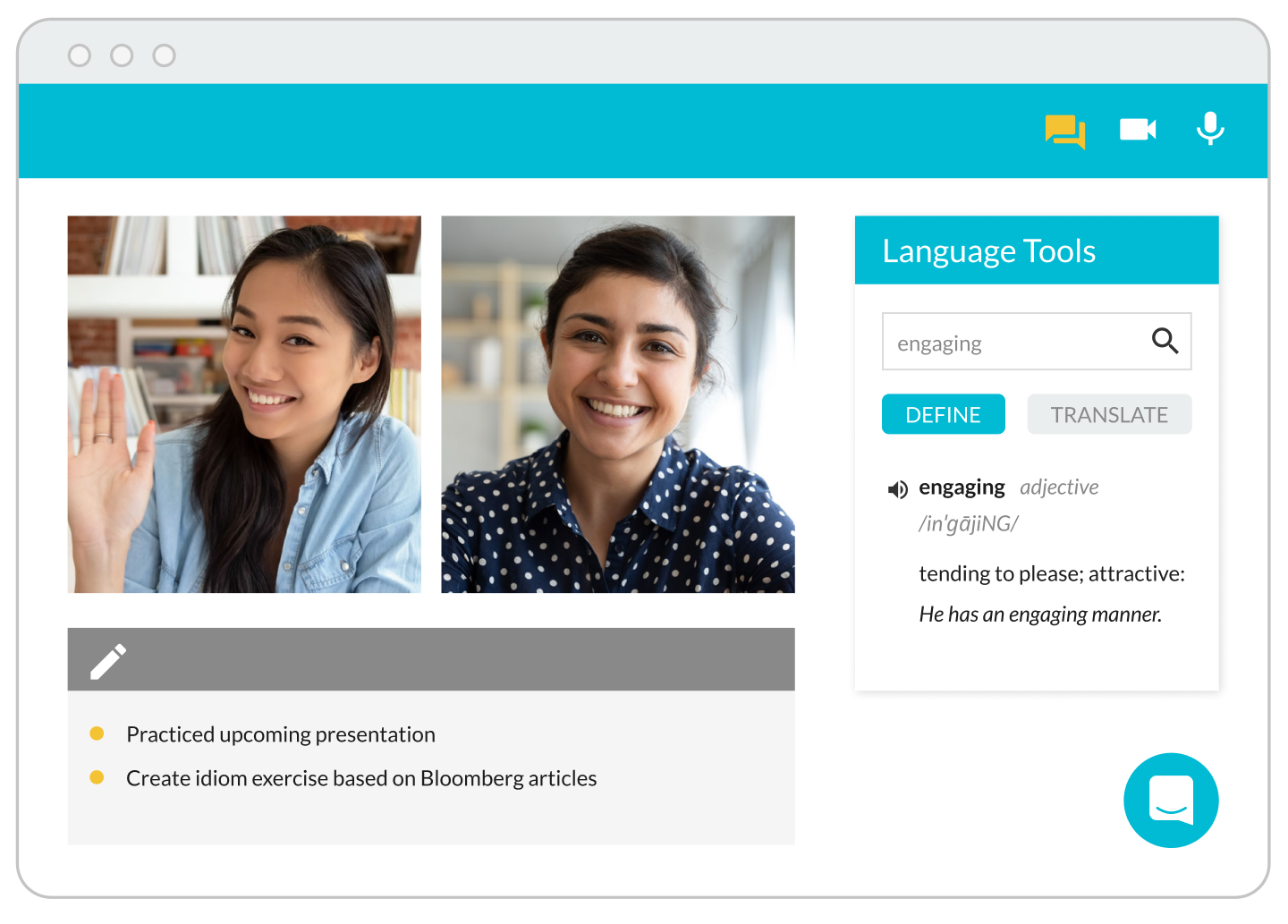 FAQs 1:1 Business English Lessons
How long are the lessons?

Your first 1:1 English lesson will last 45 minutes. This is your initial assessment. All other lessons are 60 minutes long.
Is there a minimum number of lessons I have to purchase?

There is no minimum number, you can purchase a single lesson or packages of 10, 15, and 20 lessons.
When do my lessons expire?

When you buy sessions, you have at least one year from the day of purchase to use them.
Who is this English training for?

This English training is for every non-native English speaker who wishes to succeed in an international workplace. Regardless of your English level, we will help you communicate with confidence in English.
Who will be my English teacher?

We will choose the perfect English teacher for you, based on your level, needs, and interests. All our instructors are carefully selected, highly qualified native-English speakers with vast experience teaching English communication to adults.