Business English training that is instantly applicable in the workplace
Bridge language and culture gaps and stay competitive in a global market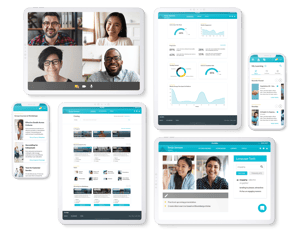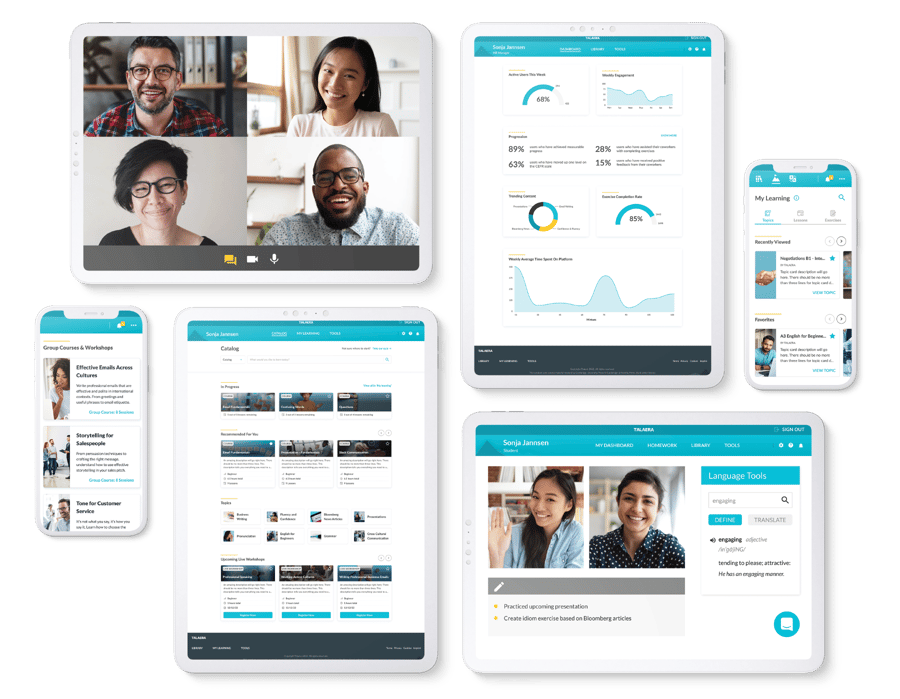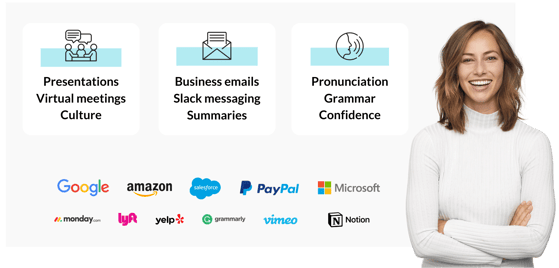 Instantly applicable to the workplace
High-impact business English courses that will take your career to the next level. Speak up in meetings with confidence, write great emails, deliver impactful presentations, and collaborate more effectively with colleagues and clients.
Learn from anywhere, anytime
Schedule sessions with your instructor anytime, in all time zones. Learn from your laptop with innovative technology. Access instant translation and transcript tools, interactive exercises, and more.
Training adapted to your preference and budget
Improve your communication skills 1:1 with an expert native-English instructor or at your own pace.

"Thanks to Talaera, English is not a barrier anymore. I can now speak up confidently and understand the people I work with, better and at a deeper level."
Join our business English learning ecosystem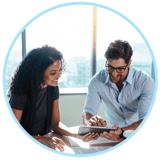 Tailored to your needs
Learn exactly what you need, adapted to your level and interests.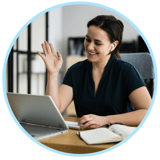 Expert instructors
Learn 1:1 with an expert instructor or at your own pace with relevant materials.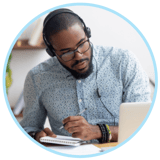 Relevant content
Practical content that is immediately applicable to your workplace.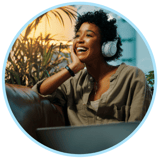 Lifelong learning
Combine our programs with free webinars, podcasts, guides, and more.

Online Business English Courses
FAQs
How long are 1:1 lessons?

Our 1:1 lessons with expert instructors last 60 minutes. The first session will be a needs assessment of 45 minutes in which your instructor will create a learning plan just for you.
Is it available in all time zones?

Yes! We have instructors in all time zones and operate globally. Anytime, wherever you are.
Is there a minimum number of lessons I have to purchase?

There is no minimum number, you can purchase a single lesson. However, you can get discounts if you buy packages of sessions.
What is self-paced learning?

Our business English self-paced learning is our most flexible option. You get unlimited access to our platform with thousands of interactive exercises and real-life examples that are immediately applicable to the workplace. You have no schedules and you can learn whatever, whenever, and wherever you like!
What teaching materials do you use?

Our instructor-led training is 100% personalized based on your communication challenges. We use a combination of real-life materials and carefully designed resources to prepare you for your day-to-day jobs.