Unlock opportunity by helping your international employees join the conversation
If your teams can't effectively express their ideas or collaborate across cultures, your business is missing out on some serious opportunities for growth.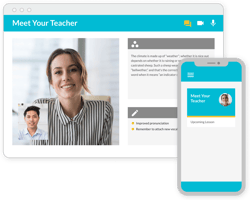 Effective business English communication skills
Take your team and their career to the next level. Help your international employees express themselves clearly and confidently in business meetings and presentations. Provide them with business English training and help them join the conversation.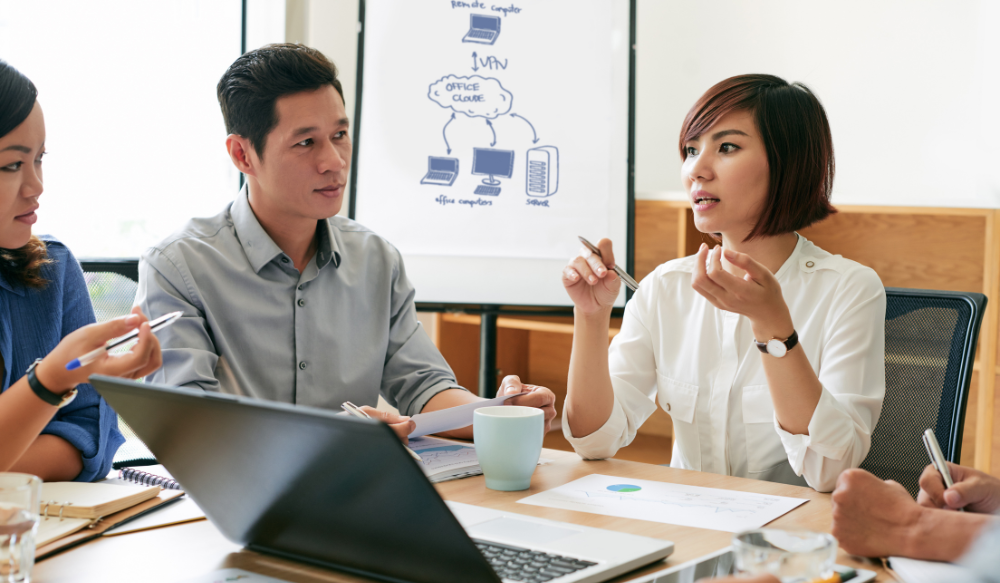 Instantly applicable to the real world
Tech-enabled, personalized business English courses designed to develop skills for the real world. Presentations, meetings, confidence, culture, emails, vocabulary...
Easy training logistics
Easy training for both learners and managers. Manage global teams with a click, flexible scheduling in all time zones, and friendly UI.
Easy for you, easy for them

Bring on team members from all time zones. We take care of the rest.

(Our learners are located in +75 countries, across all time zones! 🌎)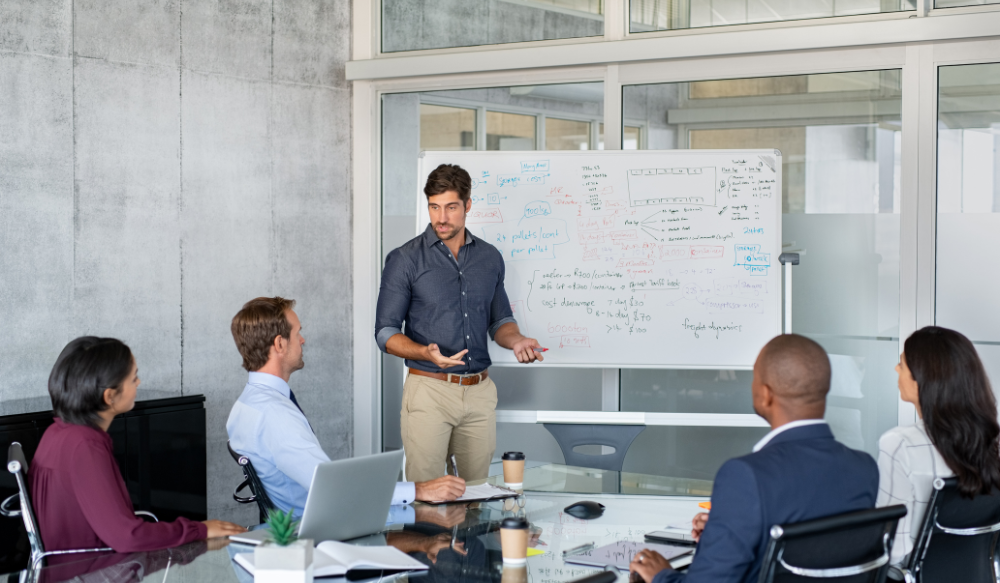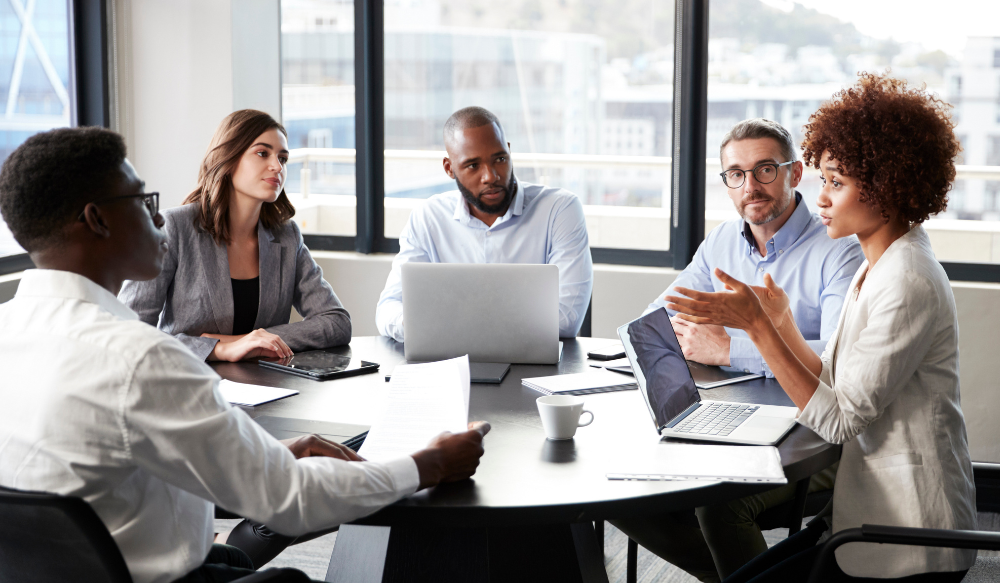 Training analytics
Make better informed decisions and follow your teams engagement in real time with our training analytics tool.
Manager Dashboard

Download reports
Organize global teams
Inform your budget decisions
"Now, participants won't stop talking about their experience with Talaera, and that not only helped us communicate better internally but also gave our L&D team great confidence to implement Talaera at a global level."
Join our business English learning ecosystem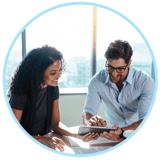 Personalized approach
Training and support with a human touch.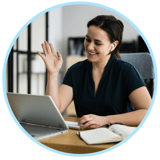 Teacher-led training
Courses adapted to needs and budget.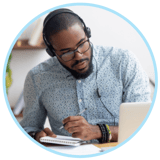 Business English content
Practical content that is immediately applicable.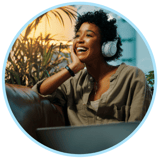 Lifelong learning, anytime
Free webinars, podcasts, guides...

Online Business English Courses
FAQs
What kind of English training do you offer?

Our online business English courses come in different formats, adapted to individuals and organizations. For a more personalized experience, we often recommend a mix'n'match.

1:1 Business English Classes: flexible number of 60min sessions, access to the Talaera Platform and Library, unique learning materials, and individual feedback and assignments after each session.
Group Courses: up to 4 participants, courses of 90min sessions (8 or 20, depending on the course).
Workshops: up to 15 participants with a flexible number of 90min sessions.
Webinars: 45-60min masterclasses with an unlimited number of participants.
Self-Study: coming soon (pre-register here: https://offers.talaera.com/talaera-self-study-pre-registration).

Learners can work on cross-cultural communication, presentation skills, business email writing, accent, confidence building, or any other work-related communication skill they need for the global workplace.
Can I use Talaera sessions globally?

Absolutely! That's one of the greatest advantages at Talaera. We have teachers in all time zones and operate globally. You can get a package of sessions and allocate hours to your global employees. If one of your employees decides to stop learning (i.e. they changed jobs or got too busy), you can transfer his/her sessions to another employee, totally free of charge.
Is there a minimum number of lessons I have to purchase?

There is no minimum number, you can purchase a single lesson (and sign up one or two people from your team). However, you can get great discounts if you buy packages of sessions. When you buy sessions, you have at least one year from the day of purchase to use them.
Is this a yearly contract?

No, you have maximum flexibility (no strings attached!). You pay for the sessions you need, and we hope you are so happy that you want to stay.
How do I know the best package for my team?

We will help. One of our program specialists will assess your organization's needs and we will create a program that adapts to your specific situation. It can be individual (1:1) lessons, group courses, workshops, webinars, or a Mix N' Match (a combination of them). To get started, fill out the form above or email us at hello@talaera.com and we'll take it from there!
What teaching materials do you use?

Our teacher-led training is personalized based on the learners' business English challenges. We use a combination of real-life materials and carefully designed resources to prepare our learners for their day-to-day jobs.

The Talaera learners now also have access to the Talaera Library, with engaging content to keep learning between sessions. Find interactive books and +1,500 original exercises covering common communication challenges for the workplace, from Talaera's original resources to Cambridge University Press books and Bloomberg News.

Request a demo to see our platform in action.
What kind of organizations do you work with?

75% of our customers work in the tech industry. However, we also work with smaller companies across all sorts of industries, such as aviation, agriculture, and retail. We defend diversity, so we'll find a way to help you! :-)